The Formac range of piping and icing bags has been developed and expanded over the last 60 plus years and we are proud to be the only Australian manufacturer of such equipment.
**New and Improved** Thermac® Heat Resistant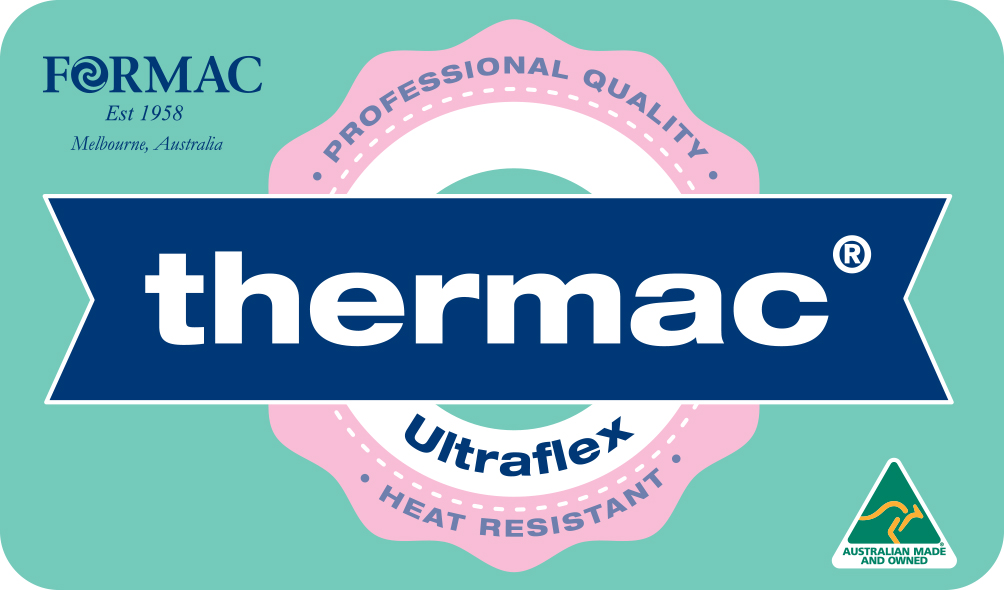 The top-of-the-line professional quality Thermac heat resistant piping bag performs time after time with unique features specially developed by Formac
Insulated and heat resistant for use with either hot or cold food preparation
Reinforced openings for extra strength
Super Flexible robust and resilient
Exclusive smooth flow inner coating allows food to pass easily down the bag effortlessly
Outer coating developed to resist fat oils and stains
Outer coating provides grip and control
Odour resistance, remains fresh after cleaning (so you can move from crab mousse to cream after one simple wash
Ultra Sonically sealed construction means no splitting, spillage or seepage for the life of the bag
This extensive range of hard-wearing, boilable, high grade polypropylene piping nozzles/tips/tubes comes in two classic styles and 15 sizes.
Plain Nozzles

Available in 8 sizes (1,3,5,7,9,11,13,15)
Sold in packs of 12 per size or sets of 8 (one of each size)
Star Nozzles

Available in 8 sizes (1,3,5,7,9,11,13,15)
Sold in packs of 12 per size or sets of 7 (one of each size)
Sharp cutting edges for exacting work
Durable
Heavy duty strength
Dishwasher proof
Decorating Nozzle Set
Built for exacting work, this decorating set comes with an adapter for interchangeable patterns without the need to empty the bag. This makes for fast, clean and efficient basic decorating of cakes etc.
Decorating Set - Four types of nozzles and one bayonet adapter


Four shapes include - Writing, Star, Rose and Shell
Perfect for icing, simply click in one tip and click in a new shape
Sharp cutting edges for precise and even work flow
Durable
Dishwasher safe
Heavy duty strength